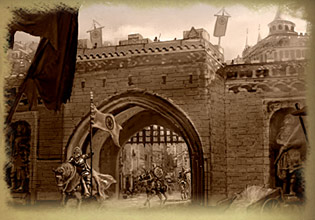 Two Swords
A wildling army bears down on the wall, and in the East, the dragon walks a bloody road. But in King's Landing, join preparations for the king's joyous wedding!
 Goals
 Rewards
 All Quests
Required Quests
These quests must be completed to progress to the next Chapter.

Will King Joffrey's wedding bring the realm to peace... or tear it asunder?