Were you looking for the Gathering Storm storyline?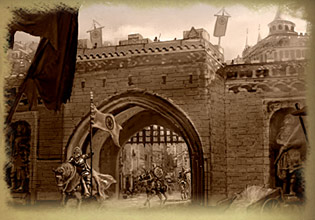 Mockingbird
Matters of the heart threaten security in the east, while a sudden death shocks the Eyrie. But in King's Landing, the question on all lips is "Who will stand for Tyrion Lannister?"
 Goals
Bonus Goals
 Rewards
 All Quests
Required Quests
These quests must be completed to progress to the next Chapter.

Oberyn of Dorne fights for justice -- for the Imp, and for his long-dead sister. But who will the gods favor?