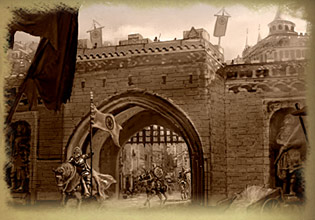 Faceless
Framed for the murder of an Iron Bank councillor, your son Jon goes into hiding in Braavos. Can he survive without aid, while you deal with the fallout of the dead councillor's plans?
 Goals
 Rewards
 All Quests
Required Quests
These quests must be completed to progress to the next Chapter.

Can you learn the secrets that will clear your son's name? Or will Jon become a murderer's next victim?