A Strong Khalasar
is a
Sworn Sword Quest
that is part of the
Khaleesi's Trade
storyline.
---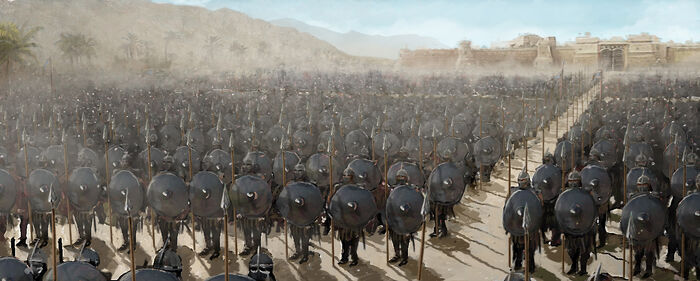 Story
A Strong Khalasar
Aggo shakes his head, sharpening his arakh. "When the slavers have the dragon, they will rain fire upon us, take back their army. We must be ready."
Characters
Options
All Alignment Quests
Whichever option you select, the following
Sworn Sword Quest
will activate:
Actions
Success
Aggo spits blood, turning to Olene and [Your Sworn Sword] with a grin. "Let the slave army come. We will be ready." He swings at another warrior.
Failure
"Weak," Aggo sneers, spitting on a warrior who lies on the ground. He turns to Olene and [Your Sworn Sword]. "The slave army will crush us. We need more time." (+1 Wound; Must Retry)
Community content is available under
CC-BY-SA
unless otherwise noted.