A Search of Sunspear
is a
Sworn Sword Quest
that is part of the
Legacy of the Rhoyne
storyline.
---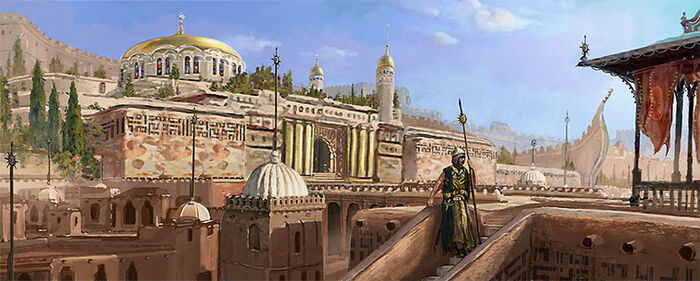 Story
A Search of Sunspear
Permission gained from Lord Martell, Kirth undertakes to search Sunspear to discover the whereabouts of Nymeria's Stone.
Options
All Alignment Quest
Whichever option you select, the following Sworn Sword Quest will activate:



Actions
Success
A guardsman remembers something, and goes to the highest tower. There, he points out Nymeria's Stone, imbedded in the stone of the tower wall.


The maester seems to recall something he's seen, and leads the search into the vaults, where Nymeria's Stone is found set in the shield on the vault doors.


After a thorough search and inventory of the sept, the servants do find Nymeria's Stone in a small coffer tucked away in a recessed alcove.
Failure
Enter the text upon failure of the quest
Community content is available under
CC-BY-SA
unless otherwise noted.